Discover the Versatility and Convenience of a Wooden Easel for Painting:
A wooden tabletop easel for painting is an excellent choice for paint by numbers enthusiasts. This type of easel provides a sturdy and stable surface to work on, making it easier to complete your painting with precision and accuracy. The natural wood finish adds a touch of elegance to your painting setup, and the compact size of the easel makes it easy to store when not in use.
The adjustable height and angle of the easel allow you to position the canvas at the perfect height and angle for comfortable and efficient painting. The easel also features a handy tray to hold your paintbrushes and paint, keeping them within easy reach and helping to prevent any accidental spills.
Whether you're a seasoned paint by numbers artist or a beginner just starting out, a Wooden Tabletop Easel For Painting is an essential tool to have in your arsenal. It's compact, sturdy, and versatile, making it a great investment for anyone who enjoys the meditative and relaxing experience of painting.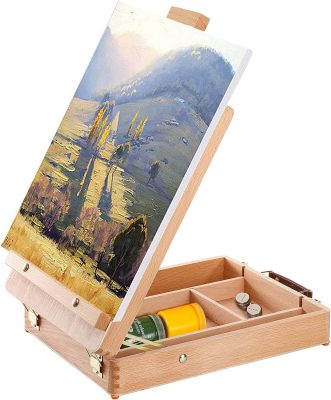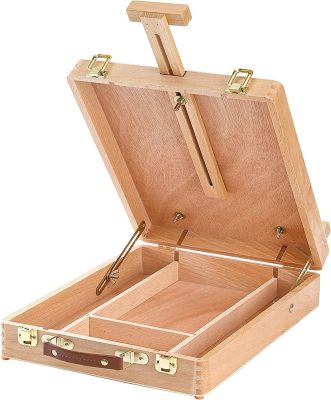 The Features of a Tabletop Easel For Painting:
Size: The easel is small enough to fit on a tabletop or desk, but large enough to accommodate the paint by numbers canvas comfortably.
Material: The easel is typically made of wood for durability and stability.
Adjustable angle: The easel has an adjustable angle so that you can position the canvas at the perfect angle for painting.
Stable base: The base of the easel is wide and stable enough to support the weight of the canvas and prevent it from toppling over.
Lightweight: The easel is lightweight enough to move around easily but sturdy enough to hold the canvas firmly in place while you paint.
Portable: The Tabletop Easel For Painting designed to be portable, with a carrying handle that makes it easy to take with you on the go.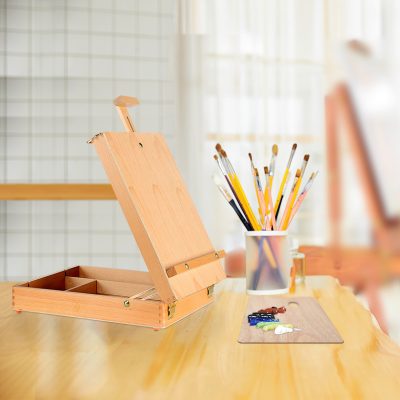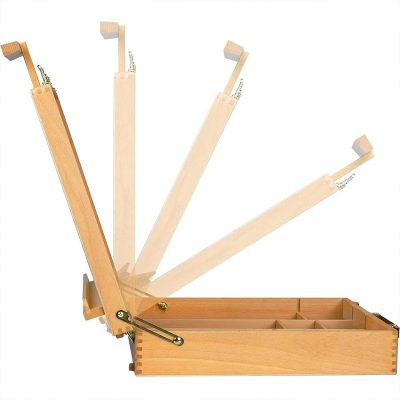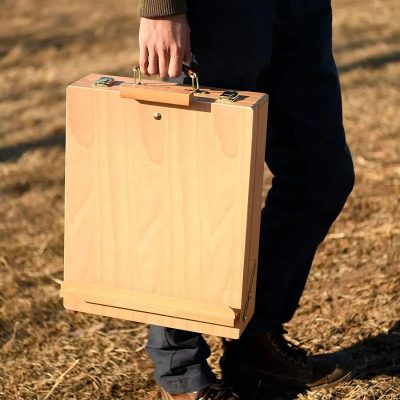 Specifications:
Size: 36 cm x 27 cm x 6.5 cm
Material: Wood
Weight: 1.08 kg
Max. canvas size: 52 cm / 20"