Make Your Paint By Number Canvas an Essential Part of Your Decor
A Magnetic Poster Hanger Frame for a paint by numbers canvas is a magnetic frame that specifically holds a stretched canvas painted using a paint by numbers kit. These frames typically consist of four pieces of wood that come together to create a frame that holds the canvas in place. You attach the canvas to the frame using small, powerful magnets that the frame has embedded in it. These magnets hold the canvas securely in place, while still allowing you to easily remove and replace it if necessary.
These frames are a popular option for displaying completed paint by numbers canvases because they are easy to use and do not require any special tools or hardware. Compared to traditional framing methods, they offer an affordable option and can add a modern, sleek look to any space.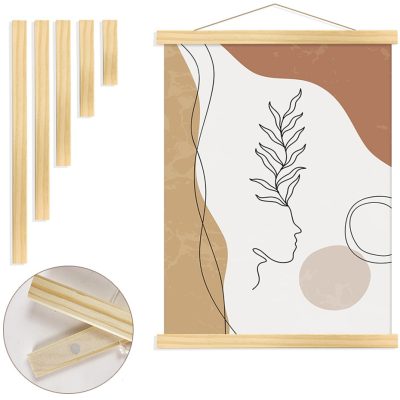 The Benefits Our Magnetic Poster Hanger Frame:
Magnetic poster frames offer several benefits compared to traditional picture frames, including:
Easy to Use: Magnetic frames are simple to use and do not require any special tools or hardware. You can quickly and easily swap out posters or artwork without damaging them.
Sleek and Modern Look: Magnetic frames have a clean and minimalist look that can add a contemporary touch to any space.
Protects Posters and Artwork: Traditional frames can damage posters or artwork over time due to the use of clips, pins, or adhesives. Magnetic frames use a gentle, secure hold to protect your items from damage.
Affordable: Magnetic frames are often more affordable than traditional frames, making them a cost-effective option for displaying your favorite posters or artwork.
Versatile: Magnetic frames are available in a variety of sizes and can be used to display a range of items such as posters, photographs, artwork, and prints.
No Glare or Reflection: Magnetic frames do not have glass, which can cause glare or reflection that may distract from the poster or artwork being displayed.
Overall, magnetic poster frames offer a convenient, modern, and cost-effective way to display your favorite posters or artwork.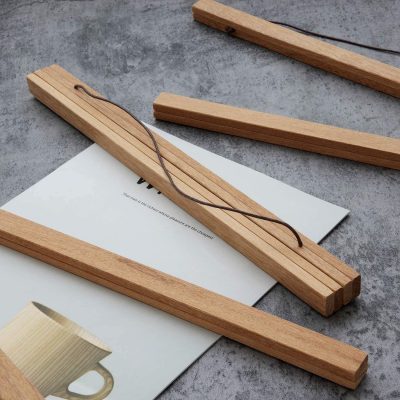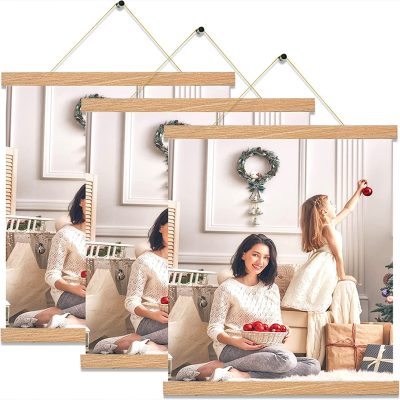 Specification  :
Material: Wood
Theme: Hanger Wood
Sizes: 21cm / 8.26772 Inch , 30cm / 11.811 Inch , 40cm / 15.748 Inch , 50cm / 19.685 Inch , 60cm / 23.622
Package Included: 1 * Magnetic Poster Frame